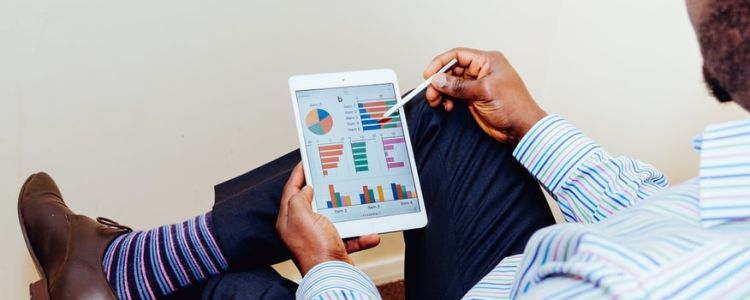 ---
Today, more than ever, financial institutions are facing tremendous pressure to up their regulatory compliance game and, at the same time, provide exceptional service to their customers. Fast and seamless business operations are the order of the day. AML-TRACE helps your company achieve this and much more.
The software accurately screens thousands of customer details during customer onboarding within minutes while adopting a diligent, risk-based approach for transaction monitoring. It uses real-time data to fulfil the compliance needs of your business effectively. Below are the efficiencies that you can reap from AML-TRACE–all companies must aim to achieve these efficiencies to navigate the complex and fast-paced sanctions landscape successfully:
Helps Achieve Economies of Scale
First, AML-TRACE collects a massive amount of reliable customer data and performs screening within a matter of seconds. The software uses relevant risk parameters to screen client details against multiple updated PEP and Sanctions lists. It helps the company officials arrive at every customer's risk profile and appetite. Accordingly, the auditors devise business-specific compliance parameters to improve the quality of alerts generated (reduce false positives). AML-TRACE saves precious employee time, which can instead be used to improve day-to-day business operations.
Responsive to Changes in Sanctions Lists
The Governments of all countries regularly keep lifting, modifying and imposing AML sanctions screening lists. AML-TRACE has an in-built automated mechanism that keeps monitoring and sending alerts for changes/updates to Sanctions lists. The makers of the software at SMART Infotech incorporated this feature recognizing the urgent need to restrict money flow to sanctioned individuals and entities. If the cash flow is not stopped, the firm may be slapped with hefty fines by regulators, or worse still, its stakeholders may be imprisoned.
Eliminates Organizational Friction
Perhaps the best feature of this software is that it is responsive–has the correct data at the right time. It helps reduce redundancies and compliance gaps. Additionally, your officials need not monitor separately the lists maintained by the EU, the Office of Foreign Assets Control, the UN, and the ones specific to particular countries or regions. All in all, AML-TRACE eliminates friction and maximizes efficiency in workflows while working with your existing technology. As a result, all your compliance officers get a seamless user experience.
Keeps a Log of Achieving Compliance
Regulators require all firms to prove that they are compliant. All financial institutions need to demonstrate that they have established processes to stop receiving payments from sanctioned individuals or entities effectively.
AML-TRACE makes it possible for the auditors to develop an easy-to-follow audit trail. It automatically tracks sanctions activity and the company's response to changes in that activity. As such, the AML sanctions screening software eliminates the risk of human error while giving the auditors easy access to accurate customer data.
Reduces False Positives
False positives bring down the effectiveness of the entire sanctions compliance process. Further, it forces compliance officers to screen names against AML sanctions lists manually. Imagine the burden on these officers to track and record these changes that happen frequently! When thousands of alerts are awaiting investigation, it becomes almost impossible to clear the backlogs in such a scenario.
Use our AML sanctions screening software to stop certain matches from coming up as alerts again and again once you've approved them. Read the benefits of AML-TRACE!
---