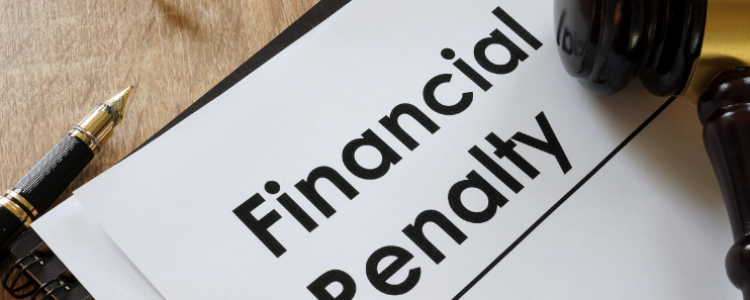 ---
Money laundering cases are increasing, and it is time to control them effectively. It is important to access AML software solutions to detect, investigate and report fraud. AML-TRACE is leading the market with its amazing results. Read through the blog to know how important it is to waive off the laid-down fines and penalties.
Money laundering is attracting global attention with its speedy increase. The cases are digging a hole in the economic condition of the nation, which needs urgent attention. While most countries have considered the fact that money laundering cases need a robust combating system, many are still unaware of the drastic consequences.
The authorities have submerged the need for AML solutions with the necessity. Following the AML regulations and laws has been made mandatory for all organisations and financial institutions. AML Fines anIt is high time that every organisation and business understands that money laundering is not a financial dig but also a huge reputational roadblock.
The AML programs deliver a set of features to prevent financial fraud, terrorism financing, and other financial crimes. The AML programs and regulations are mandated by the government to effectively combat the problems faced by financial service providers like banks, insurance firms, casinos, credit unions, fintech, etc.
The regulations and laws are meant to be strictly followed by financial institutions and companies. Violating or failing to comply with any of the AML regulations can pose serious fines, penalties, and even prison time. Stating the same, many companies are still unaware of the seriousness of the AML regulatory requirements.
AML Fines for 2022
Money laundering is an activity of planning financial transaction schemes that conceal or fake the identity, destination, and course of money laundering. The money laundering process can be further divided into three ways, each with different penalties and fines.
Money laundering cases differ in their nature and intensity. This makes the penalties and fines to be applied to differ. Since the cases are interconnected with various common financial frauds like asset inflation, tax evasion, and drug trafficking, the rules and regulations are laid differently for every area. Even criminals take advantage of the complex financial network and indulge in different activities to waive the penalties.
In some cases, money laundering penalties and fines are applied before even the prosecution starts. Most money launderers are caught during this time, and others do a great job hiding. So, when it comes to applicable fines and penalties, the AML regulatory requirements play a major role.
If we were to take a close look at the most notable money laundering penalties to be applied, we should draw back our attention to the past money laundering cases and the penalties issued for them.
A case in February 2022 reported that a resident of New York got caught for the crime of money laundering conspiracy, bribing bank employees, and operating an unlicensed money-transmitting business. This was one of the most significant cases of money laundering in the year 2022.

In 2020, Goldman Sachs was charged with the crimes of bribery, gross misuse of public funds, and money laundering. This cost the banks about $3.9 billion in penalties and fines. This was one of the largest fines in the bank's history of 151 years.

An agency in Australia prosecuted Westpac and imposed a hefty fine of $1.3 billion. With the great performance of the Anti-Money Laundering and Counter-Terrorism Act of 2006, the crime was put to light and got justice. The handsome amount of fine was imposed because of the connection of multiple multinational organisations, including a large Southeast Asia-based paedophile ring.

Helix, a huge cryptocurrency-centric firm, was prosecuted in 2021 that bought out the most considerable efforts. The firm faced a huge fine of around $60 million because of violating the Bank Secrecy Act(BSA). Larry Harmon, the firm's chief operator, also would face a prison time of 20 years.
Because of the increase in money laundering cases, companies and financial institutions are facing a loss of billions of dollars in countries like the US and anywhere worldwide. AML solutions like transaction monitoring, PEP screening, and sanction screening have significant roles to play. These systems are majorly applied to get timely alerts and detect unusual activities.
Keeping up with the AML regulatory requirements is necessary to ensure that the companies or financial institutions aren't affected financially. More such AML regulations are to be followed to avoid AML fines.
Let us get into it-
Practices to Eradicate the Risk of AML Fines and Penalties in 2022
Organisations, businesses, and financial institutions are expected to follow AML regulatory requirements to avoid legal fines and penalties.
If the financial institution or company has less material knowledge of money laundering, the Federal government expects them to adapt to their required levels of due diligence. Failing to follow these standards can end up posing AML fines and hefty penalties.

The AML compliance programs should be adapted by the organisations to bring out accurate information and to focus on staying ahead of the criminals. They should opt for all compliant ways to follow.

The Final Words
Effective software like AML-TRACE is leading the market with its positive outcomes. Companies should look for the best software and systems to ensure their operations are safe. AML-TRACE helps companies fulfil processes like transaction monitoring, PEP screening and pruning the risky parties.
---