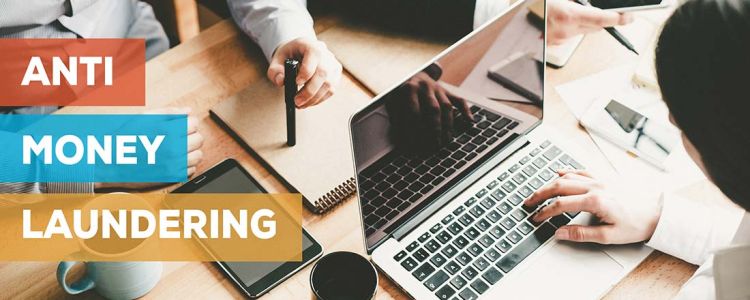 ---
With digital ID for customer due diligence, businesses in the UAE can now increase the accuracy and speed of their AML compliance process. Our AML solution helps you achieve greater transparency, cost savings, and better customer experience. Get started today.
Anti-money laundering compliance is a critical aspect of the financial industry. It prevents financial crimes such as money laundering, terrorism financing, and other activities.
The UAE is a global financial centre with strong AML regulations to these threats. One of the most recent developments in the UAEs AML landscape is using a digital ID. Customer due diligence (CDD) has been recognized as a solution to enhance AML compliance.
This article will discuss AML solutions in UAE, focusing on Digital ID for CDD guidance.
The Need For AML Solutions in UAE
The UAE makes it an attractive target for financial crimes, such as money laundering and terrorism financing. These activities threaten the stability of the UAEs financial system. It also undermines the country reputation and hinders its economic growth. The UAE has established a comprehensive AML regulatory framework to address these challenges. It includes laws and guidelines to ensure financial institutions comply with AML standards.

For whom is Digital ID For CCD Applicable
The guidance is intended for all natural and legal persons. Individuals licensed by the Central Bank of the UAE. The categories are given below.
National banks

Branches of foreign banks

Exchange houses

Finance companies

Issuers and providers of stored value facilities

Licensed retail payment service providers and card schemes.

Registered hawala providers

Insurance companies, agencies, & brokers.
Benefits of Digital ID To Provide AML Solutions in UAE
Convenience and Speed
Digital ID for CDD allows financial institutions to conduct identity verification remotely. It reduces the need for in-person visits. Visiting can be time-consuming and inconvenient for customers. Using digital ID for CDD, customers can easily submit their digital identity documents and biometric data. Hence it makes the onboarding process quicker and more convenient for them.
Enhanced Customer Experience
Customers can avoid the hassle of filling out lengthy paper forms. The entire process can be completed in just a few minutes. Digital ID for CDD provides a more convenient and efficient method. It improves the customer experience.
Improved Accuracy and Reliability
The accuracy of identity verification is essential. Documents can be easily verified online. They are verified using secure and reliable technology. It reduces the risk of fraud and improves AML compliance. By using digital identity, financial institutions can confirm the authenticity of the documents. Additionally, it reduces the risk of identity theft and other fraudulent activities.
Compliance with Regulations
Digital ID enables financial institutions to meet their AML compliance more effectively. Using Digital ID for CDD, financial institutions, and other regulated entities can comply with the UAEs AML regulations.
Financial institutions are reducing the risk of regulatory penalties and reputational damage.
They can also easily access customer information, transaction history, and risk assessment data. It helps them monitor customer activities and detect suspicious behavior.
Enhanced Security
Digital ID for CDD provides enhanced security features to protect customer data and reduce the risk of data breaches.
Customers can be confident that their personal information is secure and protected.
Improved Efficiency
Digital ID for CDD streamlines the onboarding process. It reduces the time and cost associated with traditional in-person verification methods. This results in cost savings for financial institutions and other regulated entities. It is resulting in making them more competitive in the market.
Increased Accessibility
Digital ID for CDD enables financial institutions to reach a broader customer base, including those in remote or hard-to-reach locations. This can be especially beneficial for individuals who live in rural or underserved areas.
Scalability
It provides a scalable solution that can handle large volumes of Id verification. This is particularly useful for entities that have a high volume of customers. Frequent identity verification is also straightforward with this process. Hence, it has proved effective in providing AML solutions in UAE.
Easy To Exchange Information
Digital ID provides easy to exchange data with other systems. It allows for seamless integration with existing AML compliance systems. It becomes easier for financial institutions to adopt the technology. They can also integrate it with their existing processes.
Reduced Costs
Digital ID for CDD can reduce costs associated with manual identity verification processes. Hiring additional staff or leasing physical office space can be expensive. By using digital identity solutions, financial institutions can reduce operational costs. They can redirect resources toward fraud prevention, customer service, and innovation.
UAE Guidance on Digital ID for Customer Due Diligence
A trusted third party authorised to provide digital ID services in the UAE must issue the digital ID.

The digital ID must be verified through secure and reliable means. For example, biometric authentication or a cryptographic process.

The financial institution must verify the customers identity through the digital ID. using secure and reliable means.

The financial institution must ensure the digital ID is up-to-date and has not been revoked or suspended.

The financial institution must have appropriate policies and procedures to manage the use of digital ID for CDD purposes, including measures to prevent fraud and other illicit activities.

The use of digital ID can help streamline the customer onboarding process for financial institutions. As a result, making it more efficient and cost-effective while improving the customer experience.

Digital ID can also enhance the security of CDD procedures. It reduces the risk of fraudulent identity documents and minimises the need for exchanging physical copies.

The UAE government has launched the UAE Pass digital ID platform. The pass allows individuals to securely authenticate their identity and access government and private sector services online. Financial institutions in the UAE can use UAE Pass as a trusted digital ID source for customer identification.

Financial institutions using digital ID for CDD must comply with the UAEs (AML) laws and regulations. They should follow the rules issued by the

CBUAE

(Central Bank of the UAE). This includes monitoring customer transactions and reporting suspicious activity to the authorities.
Conclusion
The use of digital ID for customer due diligence in the UAE has become more prevalent in recent years. The guidance has clarified the applicability of digital ID for various financial institutions. By utilising digital ID, financial institutions can improve security and enhance compliance with anti-money laundering regulations.
The UAE is investing in digital infrastructure and e-government services. So the use of digital ID for customer due diligence is expected to become even more widespread.
It offers a seamless and secure customer experience while combating financial crime.
Overall, the guidance on digital ID for customer due diligence is an essential step. It will help modernise the financial industry and promote regulatory compliance in the UAE.
---