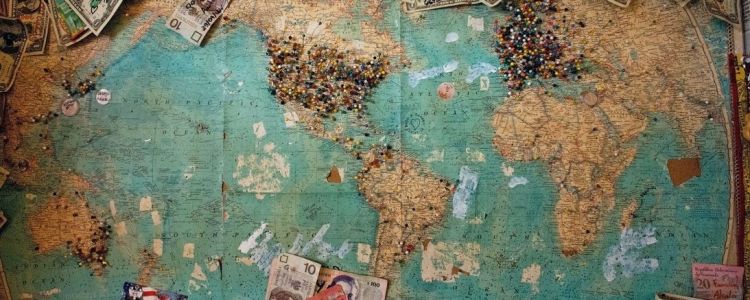 ---
AML policies elevates the liable functions of a business and eliminate any potential risks of financial crimes. It is necessary to understand the essential functioning of AML as it can help businesses determine an office setting that is free of any illegal financial activity.
Money laundering can occur in businesses and financial institutes that actively engage with finance regarding matters. This involves the effort to take illicit funds and make them legitimate. The U.S. government first initiated AML(Anti-Money Laundering ) policies in 1970 to detect and prevent financial crimes.
With time, money laundering has encouraged serious crimes in different businesses worldwide. Thus, AML Reporting policies have become essential for businesses to prevent financial losses and other crimes.
Functions of AML
It consists of policies that need to be followed by businesses. It helps detect suspicious financial engagement that may lead to severe offenses like terrorist funding. The five fundamental efforts that make AML policies efficient for your businesses are as follows:
The company should take its financial safety seriously. To do so, it should adhere to efficient internal controls and implement the usage of AML compliance. This means the company should be documenting all crucial information it possesses. Doing so will help them optimize their company's financial records and prevent financial crimes.
Businesses can assign an AML reporting officer to ensure that all the AML regulations are well maintained. They should be well versed and have proper qualifications for the position. This will help businesses keep track of any potential risks and discover any financial crime in real-time.
Opting for an Independent auditor can be very useful. Through this procedure, audits are done by a third party to determine a thorough examination of a business's financial statements, transaction History, internal functions, and accounting practices. With these efforts, you can keep track of if your business is complying with generally accepted accounting principles.
How Can AML Reporting Help your Businesses?
There has been a constant change in AML regulations to prevent financial crimes in businesses in the best way possible. Companies will need to go hand-in-hand with AML renovation requirements to pursue fraud-free financial stress. Some of the essential factors AML reporting can benefit businesses are given below:
It helps businesses gather real-time information about their financial affairs and helps relevant authorities take needed actions. This aspect of AML reporting is vital to maintain the integrity of a company's financial security. It is also useful to detect any financial fraud within the company.
AML reporting is essential to stay aware of high-risk customer profiles. With approaches such as enhanced due diligence and customer due diligence, companies can recognize dangers and take measures to prevent international money laundering and possible terrorist financing.
The records accumulated with efficient AML maintenance can help businesses cultivate future-oriented financial security. The pieces of information can be important in the long run. It also helps authorities identify future threats and helps prevent them.
To protect a business from any financial complications, an organization needs to invest in the right resources. AML software like AML TRACE from SMART Infotech can fulfill all your financial safety requirements.
It offers essential features, including tracking and reporting financial transactions, real-time transaction screening and monitoring. In short, it can contribute a lot to keep your business on track with all necessary financial security.
---